Tastes & Smells
Does your water taste or smell bad?
In a pristine state, water is colorless, tasteless and odorless.
 Water that smells or tastes funny is the primary reason people turn to bottled water, which is expensive and harmful to the environment. Have you experienced:
Earthy or musty taste and odor: The result of compounds released due to decayed vegetation and typically associated with different forms of algae.
"Rotten egg" smell: Another common source of smelly water is hydrogen sulfide. In high enough concentrations, the "rotten egg" smell can leave an unpleasant odor on hair and clothing and accelerate corrosion of metal parts in appliances.
Metallic taste: A metallic taste to your water indicates the presence of metals such as iron, copper, manganese or zinc. Iron and manganese are often naturally occurring. Copper and zinc can come from an aging water distribution system or the corrosion of copper plumbing and brass fittings.
A water test is needed to find out which system is needed and best for you. Contact us today for a free water test or a quick quote below.
In addition to being a professional water treatment service provider, Fletcher's Plumbing & Contracting is an authorized independent dealer of Kinetico home water filtration systems. These systems help fight hard water, stains, odd tastes and smells, and bacteria or toxins in your water. Our expert water treatment service providers can easily diagnose the cause of your water problem and determine the best solution for your home or business. Contact our team today to schedule a free home visit, where we will provide a free water test to establish the necessary equipment for your situation.
Not sure about what's in your water? Let our expert water treatment service providers determine which equipment or Kinetico home water filtration system is right for your home with a free water test.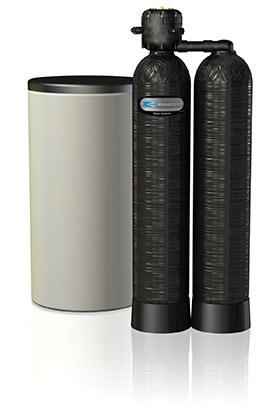 Water Softeners
Reduces water hardness and scale. Protects plumbing, fixture and appliances.
Drinking Water
Provides high-quality water for drinking, cooking and ice cubes.
Whole House Systems
Reduces odors, and the drying effects of chlorine, or chloramines, on the skin & hair.
We'll come to your home and provide a free water test to determine which equipment or Kinetico home water filtration system is best for your water problem.