Commercial Water Treatment Service
Commercial Water Treatment Service for Yuba City, Chico, Colusa, Oroville, Gridley and surrounding areas
Fletcher's Plumbing & Contracting provides water treatment services using Kinetico systems. Kinetico has been treating water for commercial and large industrial applications for decades. Their products offer customized answers, such as water softeners and drinking water systems tailored to meet the needs of your business, supported by the highest level of service. As an authorized independent dealer of Kinetico commercial water filtration systems, the team at Fletcher's Plumbing is dedicated to detecting any contaminants in your water supply and providing custom solutions.
No matter what your water requirements are, you can be confident they'll be consistently met by your Kinetico system. Water treatment and services for:
Educational Institutions
Hospitality
Dialysis
HVAC
Disinfection
Assisted Living and Day Care
Food Service
Call Fletcher's Plumbing today for a free test on your commercial water supply. Our experts will be able to diagnose any contaminants and provide the optimal solution.
Why Conduct Commercial Water Testing?
Did you know containments can easily invade your water supply? Even though the water supply in Northern California is subject to safe drinking water standards, there can still be issues with the water flowing into the taps in your business or industrial facility. With commercial water testing, we can spot problems like:
Naturally occurring chemicals and minerals like radon and arsenic.
Pesticides and fertilizers seeping into your water lines from nearby agriculture.
Malfunctioning wastewater treatment
Heavy metals from manufacturing processes
Not sure about what's in your water? Let our expert water treatment service providers determine which equipment or Kinetico home water filtration system is right for your home with a free water test. Contact Fletcher's Plumbing to install a Kinetico water system into your commercial building in Yuba City.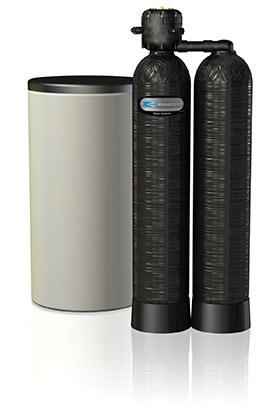 Water Softeners
Reduces water hardness and scale. Protects plumbing, fixture and appliances.
Drinking Water
Provides high-quality water for drinking, cooking and ice cubes.
Commercial Systems
Reduces odors, and the drying effects of chlorine, or chloramines, on the skin & hair.
We'll come to your home and provide a free water test to determine which equipment or Kinetico home water filtration system is best for your water problem.