Water Treatment in Yuba City, Chico and Sacramento, CA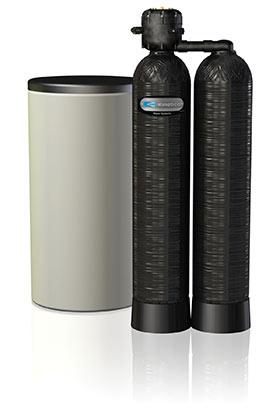 Water softeners are brilliantly designed to work. Period.
A Kinetico Water Softener will provide your family with abundant clean, soft water on demand. From multitank systems powered by the energy of moving water to a more traditional approach, Kinetico covers all your options. We will work with you to choose the water softener that's right for you.
Great tasting water for your family whenever you want.
Water quality used to be a non-issue. But pharmaceuticals, chlorine, and other pollutants now contaminate in our water supply and an aging water system degrades the taste and feel of our water. It's no wonder many of us now think twice before taking a drink from the tap. And bottled water is expensive and is hard on the environment. Fortunately, with Kinetico, you can provide your family with fresh, clean, great-tasting water without worry or concern.
Maximum performance providing the highest quality water for your home.
The semipermeable membrane in the system traps contaminants, iron, hardness and odor-causing impurities, leaving you with perfectly clean, clear water. Our system picks up where other water treatment options have failed. Activated carbon will help reduce odors, and the drying effects of chlorine, or chloramines, on the skin & hair. This system will also reduce sediment for clearer, cleaner water.