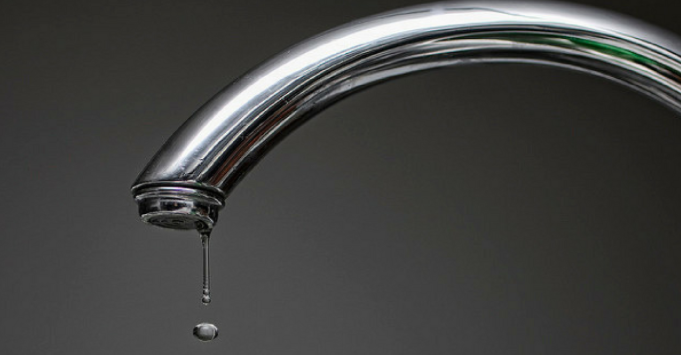 Leaking faucets, fixtures, or pipes are problems no homeowner wants to have to deal with. These little annoyances can cause big issues in your home and can be costly over time. Detecting common household leaks can be simple. We've outlined 6 of the areas to check periodically if you think you may have a leak.
6 Areas to Check for Common Household Leaks
Toilets – Leaky toilets can sometimes go undetected because we're used to hearing our toilets make noise. But keep your ears open for a more constant running or a hissing sound. Open the top of the tank and see if you can locate where the sound is coming from. A simple trick to see if the tank is leaking is to add a few drops of food coloring into the tank (not the toilet bowl). Wait a few minutes and if any coloring is in the bowl, it means the flapper at the bottom of the tank is leaking.
Faucets – A leaky faucet is usually the result of the rubber washer wearing out. The telltale drip can be your first clue. Your leak might not be as noticeable right away, So check around the base of the faucet for moisture and even under the sink itself to make sure there are no leaks from the pipes underneath. A small, slow drip from the sink can lead to much bigger problems over time.
Shower Heads – Periodically check your shower heads for any leaks. Do you come home from work and notice drops of water on the shower floor? A leaky shower head can be easily replaced.
Water Heater – Check your water heater's pressure release valve. If you're able to see the valve, check it for leaks. If it's plumbed directly into a drain and your can't see it, listen for a hissing sound.
Well Water – If you have a well instead of a municipal water source and your pump is running, even though you don't have water on in the house or yard, you may have an issue with your well. While Fletcher's Plumbing & Contracting Inc. can detect and repair pipes for your well, we recommend calling a company that specializes in servicing wells and pumps if the issue is with your well.
Your Bill – Keep an eye on your usage and fee. If there's a spike in your bill or usage that doesn't seem right,it may be an indication of a leak that needs attention.
Detecting common household leaks isn't always straightforward, but now you can make it part of your spring cleaning. If you suspect a leak and aren't able to easily detect it, or if you find a leak and need help with the repair, give us a call. Fletcher's Plumbing & Contracting is always ready to help, not matter how small or big the job may be!
Call Fletcher's Plumbing & Contracting at
(530) 673-2489.